Please join us for our annual film screenings during the 49th Annual Conference on South Asia. Films will be available to view anytime between 7:00 AM CST, Thursday, October 21st and 7:00 PM CST, Friday, October 22nd.
Darshana Mini (Assistant Professor, Communication Arts, UW-Madison) will host a round table with this year's filmmakers, followed by Q&A, on Canapii.
Thursday, October 21, 10:30 AM CST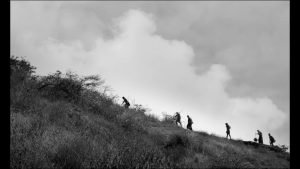 1956, Madhyathiruvithamkoor (original title)
1956, Central Travancore
Writer/Director/Editor: Don Palathara
Producer: Abhilash S Kumar
Director Of Photography: Alex Joseph
Production House: Artbeat Studios
Synopsis:  Set in the time just before the land reforms by the communist government in Kerala (a coastal state in southern India), Onan finds his long lost brother Kora in a tough financial situation. Onan wants to bring his brother back to their ancestral village and back to their joint family. In order to pay off his brother's financial debts, Onan assembles four men to go on an illegal gaur hunt. Distanced from their families and loved ones they try to remember and appreciate their inescapable pasts, chase their desires, make connections and make sense of their reality by narrating stories. When the reality turns out to be larger than their will and strength could handle, they learn the real nature of their endeavour and all their stories begin to sound unreliable. As the movie is about a foregone era and the truth in the stories that are passed on, it in a way questions the validity of historical narratives and the nature of truth itself.
About the Director: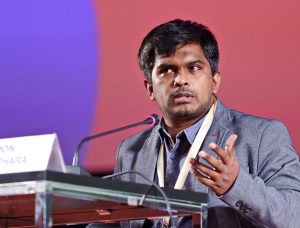 Don Palathara is a film director, screenwriter, and documentary filmmaker from Kerala, India. Known for working on shoestring budgets and new or inexperienced actors, his films are expositions of local Kerala culture and study on the human nature. Palathara's films have gained accolades at several international film festivals.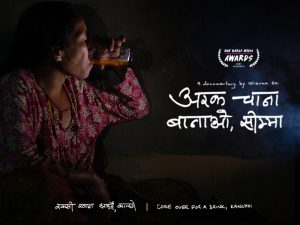 Come over for a drink, kanchhi
Director, Writer, Cinematographer/Cameraman and Editor: Sikuma Rai
Synopsis: "Come over for a drink, kanchhi" is the director's confrontation with the popular narrative in Nepal, that alcoholism is the main cause of the Rai community's backwardness. In the journey to find the truth, we are exposed to the untold stories of Rai women of Sikteltar, Bhojpur who cannot go a day without a single sip of liquor, in contrast to the generational old myth that Rai should drink because it is the gift and
norm passed onto them by their ancestors.
About the Director: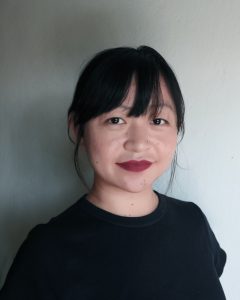 Sikuma Rai is a multimedia storyteller based in Lalitpur, Nepal. She has also been working as a multimedia journalist for the past four years. "Come over for a drink, kanchhi" or "अरक चाना बानाओ, सीमा" is her debut documentary where she confronts the popular narrative that alcoholism is the main cause of the Rai community's backwardness. For Sikuma, the process of storytelling and documentary is a way to enrich her life with experiences and come closer to the realities around her, and in that undertaking, shape her identities. She aspires to see stories through sociological lens and create an analytical understanding of our diverse communities.
Note: A photo essay on the story and the reflection of the journey has been published at The Record .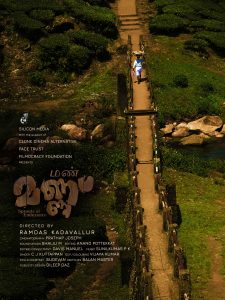 Mannu: Sprouts of Endurance by Ramdas Kadavallur
Direction : Ramdas Kadavallur
Cinematography : Prathap Joseph
Sound Design : Shaiju M
Editing : Anand Pottekkat
Music : Sunil Kumar P K
Songs : C J Kuttappan/ Casteless Collective
Synopsis: The Munnar Plantation Strike in 2015 was a labour strike organized by the women plantation workers in tea estates of Kerala (India) obviating the existing trade unions from syndicating the movement, which resulted in the formation of a labour organization called Pempilai Orumai ( Women's Unity). The plantation workers are often meted out discrimination on the basis of language besides caste and thus feel alienated. Most of them belong to the backward community and were brought to the plantation estates by the British during pre-independence period. Being the cheapest, but productive, women's labour is the bedrock of economy of production. The agitation led by the women plantation workers in Munnar, was an attempt to demarcate the economical and gender disparities in plantation sector. This documentary is an attempt to measure the gradient of demands corroborated by women workers, taking stock of the pursuance of movement in a political dimension and also an enterprise to berth the life of plantation workers in Munnar.
The film chronicles the encroachment of vast stretches of a hilly land, the eviction of its rightful owners, the blatant exploitation of the laborers and their struggle for existence. It does not confine itself in narrating the evolution and impact of a labor struggle, but also focuses on another important social aspect in India, the significance of caste, the strangle hold it exerts on the psyche of the nation. The documentary holds its mirror to the dichotomy of underlying neglect and discrimination meted out to the hapless people belonging to the lower echelons of society. It explores the ruthless impact of policies on the 'land' and 'soil', its uneven distribution and the resultant irreparable and long standing damage it causes to the environment and fragile terrain, which is abound with precious flora and fauna.
About the Director: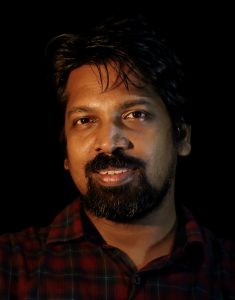 Ramdas Kadavallur is a film maker from India, and the founder of Clone Cinema Alternative, an independent film organization based in Delhi. Started his career as a journalist in a leading newspaper in India publishing in a regional language, he was a news reader in All India Radio, Delhi since 2003. A Post Graduate in Mathematics, he later completed his post graduate diploma in Mass Communication. He has authored a book, penned several articles on human rights issues, and also assisted several documentary film projects. He has often faced opposition from conservatives for speaking out against fascism and dealing with human right issues.
'Mannu: Sprouts of Endurance' is his debut feature film as a director.