This year's conference will host Film Screenings where conference attendees can choose from a curated selection of South Asian films and documentaries.
---
The 51st Annual Conference on South Asia in 2023 will be held primarily in-person. We regret that films will only be screened in-person as part of this year's conference. We invite all interested filmmakers to submit their films for the 52nd Annual Conference in 2024.
Capitol Ballroom A
Thursday, October 19, 1:15-3:30 PM
This is an accordion element with a series of buttons that open and close related content panels.
Joyland
JOYLAND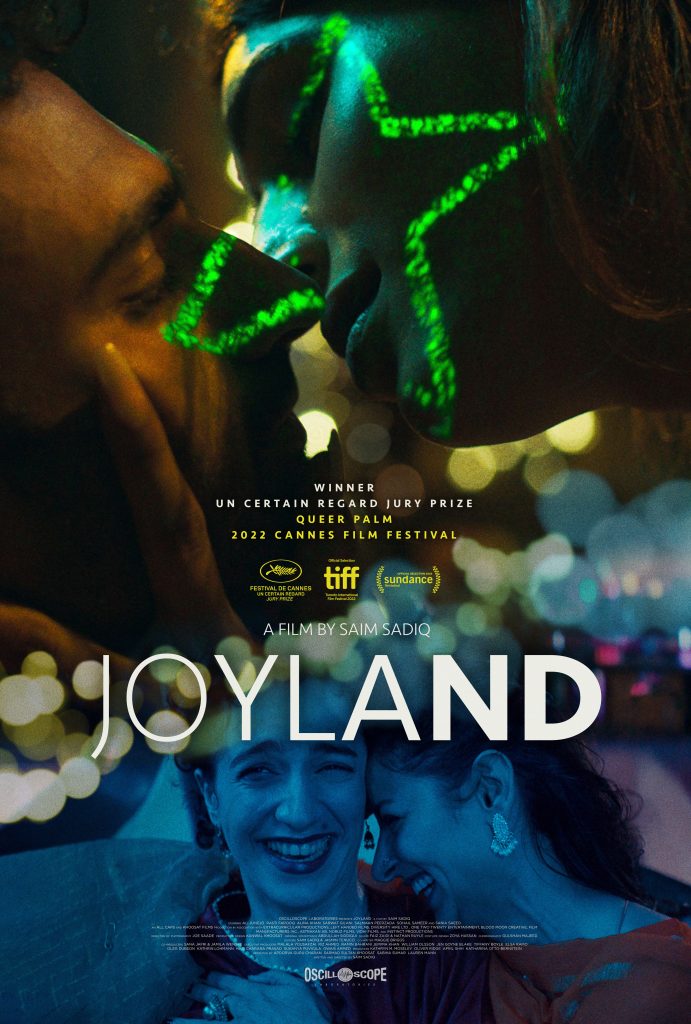 2022 | Drama | 127min | Pakistan | Urdu, Punjabi w/ English subtitles
Written and Directed by SAIM SADIQ
Oscilloscope Laboratories presents the debut feature from writer-director Saim Sadiq — JOYLAND explores the many sides of love and desire in a patriarchal society. Gentle and timid, Haider (Ali Junejo) lives with his wife Mumtaz (Rasti Farooq), his father, and his elder brother's family in Lahore, Pakistan. Following a long spell of unemployment, Haider finally lands a job at a Bollywood-style burlesque, telling his family he is a theater manager, when in actuality, he is a backup dancer. The unusual position shakes up the steadfast traditional dynamics of his household and enables Haider to break out of his shell. As he acclimates to the new job, Haider becomes infatuated with the strong-willed trans woman Biba (Alina Khan) who runs the show—an unforeseen partnership that opens his eyes and ultimately his worldview, in ways both unexpected and intimate.
WINNER – Best International Film – 2023 Film Independent Spirit Awards
WINNER – Best Directors to Watch – Saim Sadiq – 2023 Palm Springs Int'l Film Festival
WINNER – Un Certain Regard Jury Prize – 2022 Cannes Film Festival
WINNER – Queer Palm – 2022 Cannes Film Festival
"Saim Sadiq's debut impresses with its sensitive storytelling and vibrant visuals."
—Guy Lodge, VARIETY 
"An aching consideration of gender and sexuality."
—Lovia Gyarkye, THE HOLLYWOOD REPORTER
"Brims with physical and emotional energy."
—Siddhant Adlakha, INDIEWIRE
Wisconsin Ballroom
Saturday, October 21, 10:30 AM – Documentary and Ethnographic Film Screenings
Final Schedule TBA. Selected films for 2023 listed below!
This is an accordion element with a series of buttons that open and close related content panels.
Two Poets and a River
TWO POETS AND A RIVER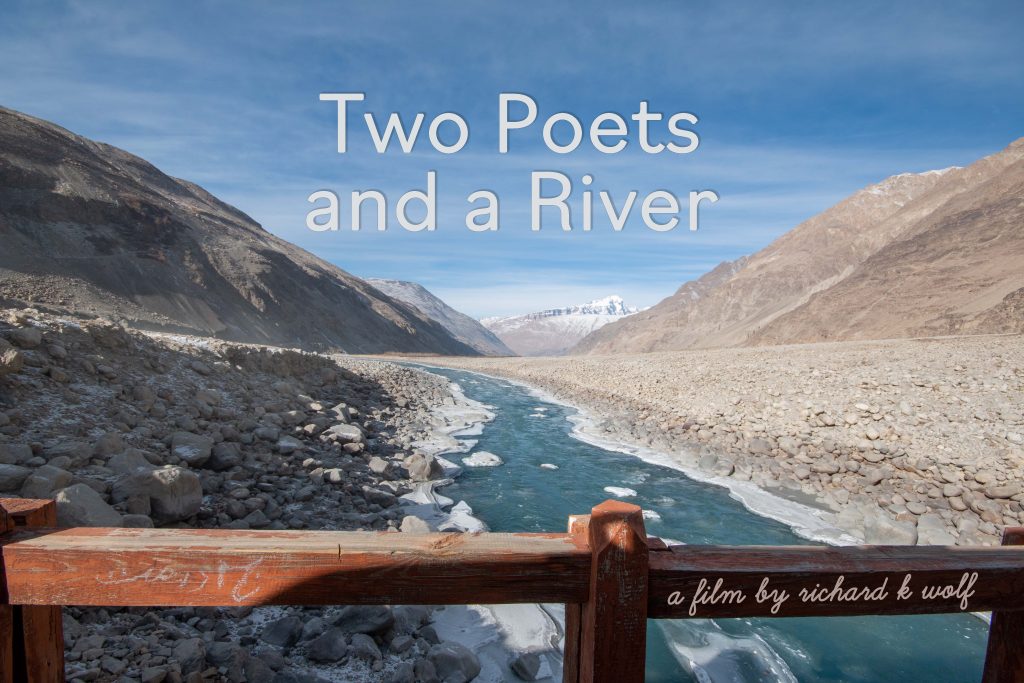 Directed by Richard Wolf
Using the Oxus river as a topos, this film explores themes of love and loss through the lives and musical poetry of the two most prominent and innovative Wakhi musicians in Central and South Asia: Qurbonsho in Tajikistan and Daulatsho in Afghanistan. These two poet-singers share a common language, faith, and family network and yet remain separated by vicissitudes of the 19th c. Great Game in Central Asia. In this struggle for strategic control, the Wakhan homeland of the Wakhi people became a buffer zone between Czarist Russia and the British Empire, and the river Oxus, which became the border, ran right through the center of Wakhan. After the modern nation states of the USSR and Afghanistan shored up their boundaries circa 1930, the communities living along one side of the river were severed from their counterparts on the other side. The specific condition of being separated by a river in the region has been the basis for poetry about the feeling of separation (firāq) in Persian and Wakhi poetry more generally and thereby grounds the poets' discussions of love and loss in their own lives as well as in their musical arts.  The ethnomusicologist-filmmaker Richard K. Wolf shot and produced the film over 2.5 years (2012-2020) with the editorial collaboration of both Qurbonsho and Daulatsho, who narrate the film in Wakhi, Tajik and Dari. It experiments with visual editing techniques to suggest possible relations of identity between persons and other persons or animals, and between emotions and landscapes. It also employs translucent overlays of photographs and moving images to evoke multiplicity and ambiguity, inspired by montage and collage in 20th and 21st century film and art.
Casting Untouchable Beats
CASTING UNTOUCHABLE BEATS: THE STORY OF THE DRUM MAKERS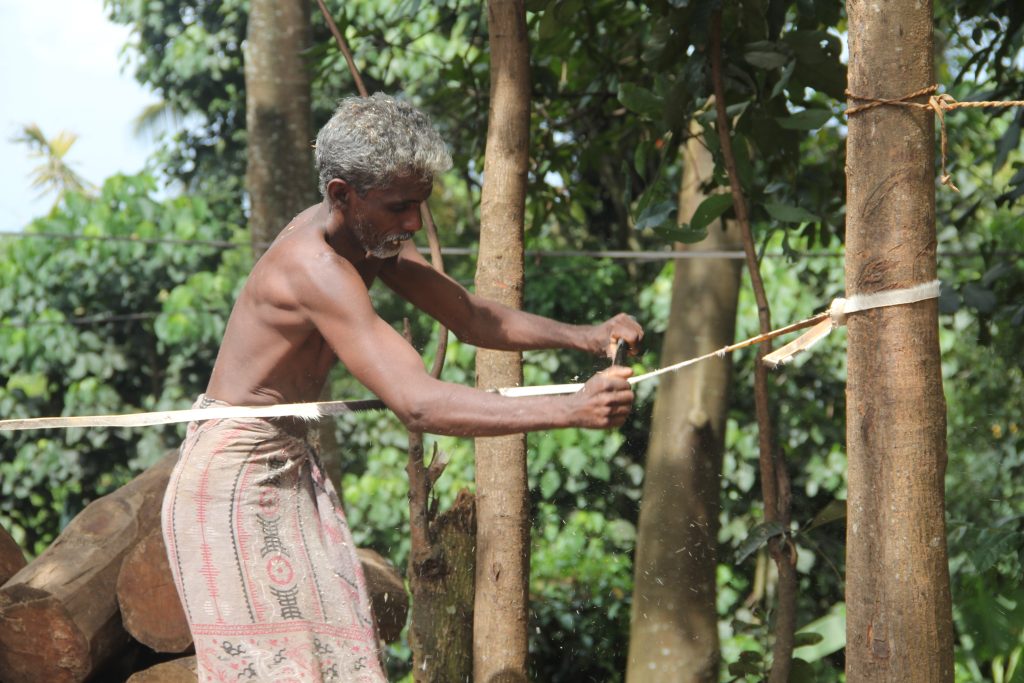 Directed by Athula Samarakoon
40 min
In the sound of the traditional Sri Lankan drums are rhythmic beats that go back centuries. Mystique of the occult and closely guarded hereditary craft blend to create the instruments that speak of a country's olden heritage in ritualistic music. Yet the life of the Sri Lankan drum makers, their state of existence, has been a subject that has been 'cast aside' from the mainstream cultural and anthropological discourse.  Casting Untouchable Beats casts insight on the status of the marginalized drum maker community whose voice has never been carried widely unlike the much-admired beats their creations emanate.
Sama in the Forest
SAMA IN THE FOREST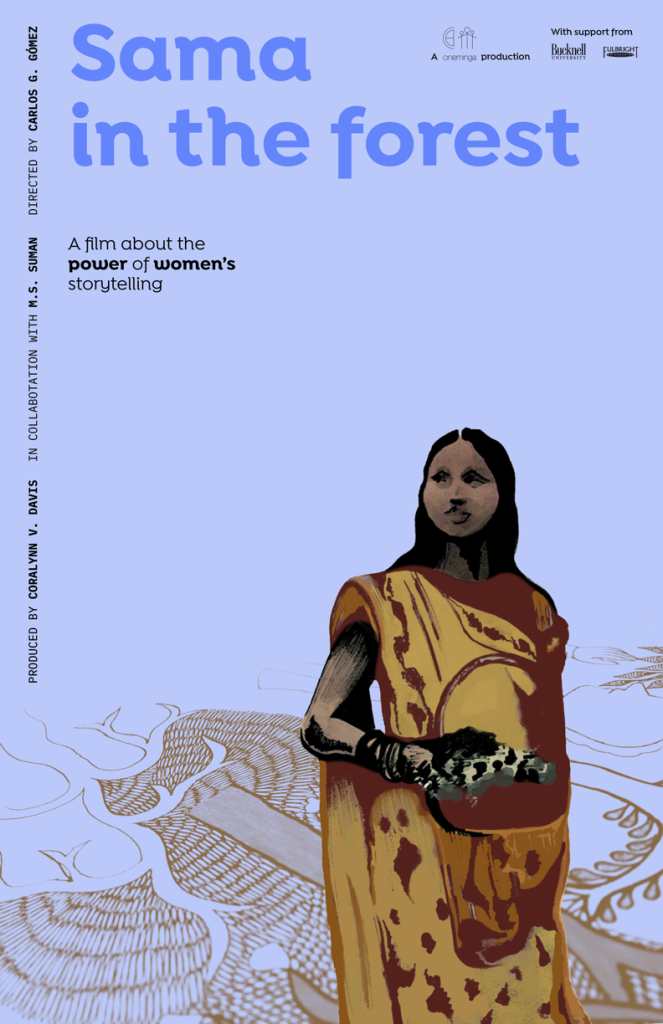 Directed by Carlos G. Gómez
Sama in the Forest explores the power of stories to shape, challenge, and change our understanding of the world. It delves into the subversive role women's folktales can play in a patriarchal society. Our film is set in Madhubani, a district in India's state of Bihar, where a rich cultural identity extends from the mythical past into a globalized present. Maithil identity is passed on through its renowned painting tradition, as well as through its lesser known wealth of orally transmitted folktales. Women play a central role in both of these expressions. In a creative collaboration with local community members, we highlight the tale of Sama, a princess who wanders into the forest and befriends a young man, only to be slandered by a muckraking confidante of the king, who is also Lord Krishna, and subsequently cursed and banished by her father. The film combines footage of women telling different versions of the tale, narrative paintings, a dramatization of the story, a yearly festival that celebrates Sama, and in-depth conversations about the morals and meanings of this and other traditional tales. The girls and women at the heart of our film are students and teachers at the Mithila Art Institute, a small school for young aspiring artists. Other participants, community members of of different genders, castes, and generations, help paint a fuller picture of the complex social changes happening in Mithila today.
Sent Away Boys
SENT AWAY BOYS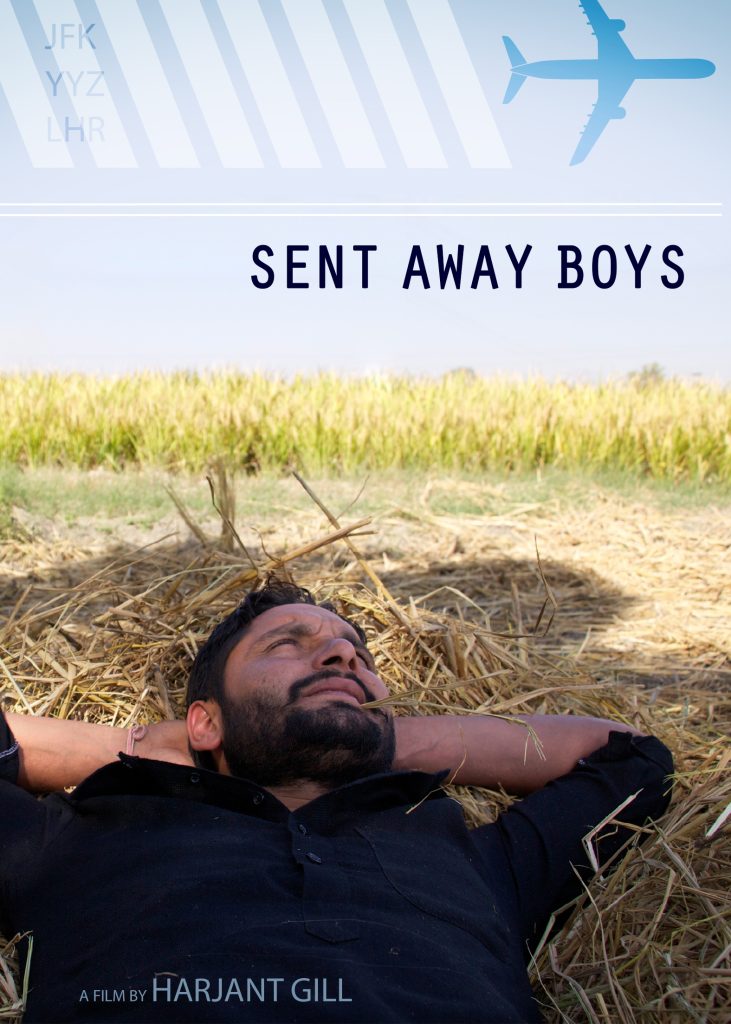 Directed by Harjant Gill
43 Mins-2016.
Produced by PSBT (Public Service Broadcasting Trust)
Funded by Wenner-Gren Foundation& PSBT India
What happens to families in the absence of sons? What happens to land in the absence of farmers? What happens to communities in the absence of men? Sent Away Boys weaves together testaments of individual ambitions and family biographies from Punjab, India to chronicle the gradual transformation of agrarian landscape and patriarchal traditions through ongoing transnational migration. As the promise of a secure future in agriculture grows increasingly uncertain for young men across the region, escaping India to join the low-wage labor in countries like Canada and USA becomes their sole aspiration. In rural Punjab, being a successful man now entails leaving their village, traveling abroad, and sending money home. Through interviews with men preparing to undertake often risky journeys and women awaiting the return of their sons, brothers and husbands, Sent Away Boys shows how young men's decisions to emigrate implicate families and communities across North India.