Plenary Address
The conference chair organizes a special session and invites several speakers to attend the conference and present on an issue related to South Asian studies in connection with the year's theme.
---
Structure, Spontaneity, and the Logics of Power in Bangladesh and Sri Lanka
Subho Basu (Mcgill University) and Sharika Thiranagama (Stanford University)
Friday, October 20, 2023
3:45 – 5:30 PM, Capitol Ballroom
Subho Basu (McGill University)
Mawlana Bhasani and the Making of Bangladesh
Mawlana Abdul Hamid Khan Bhasani's politics was characterized by seeming conundrums. He was a Congressman, and later he opposed Congress; he was a Muslim Leaguer, but soon after the foundation of Pakistan, he opposed Muslim League; he was the founding member of the Awami Muslim League, and later, he vehemently disagreed with the Awami League's politics. He was dubbed as Nehru's agent in East Pakistan in the 1950s, and in the final years of his life, his ecological march for a better share of water for Bangladesh again rebranded him as anti– India. He regarded himself as a devout Muslim, yet, Jamat -e- Islami, a pivotal Islamist organization, declared him a 'false Muslim.' Communists claimed him to be one of their own; many called him 'Red-Mawlana,' and he met Mao and Castro personally. Yet, he only espoused Islamic socialism and never became a member of any communist party. Did spontaneous revolutionary instincts guide him against structures of colonial neo-feudal institutions and praetorian capitalism? Despite twists and turns in his political career, Mawlana Bhasani played a critical role in shaping the birth of Bangladesh. His pivotal role in the uprising of 1969 and his stand for democratic accountability of ruling elites left a legacy in Bangladesh politics reflected in the popular uprising against General Ershad. His call for the separation of ways in 1957 made him an early advocate of the independence of Bangladesh. Above all, his idea of social justice grounded in Islamic theology remains the moral core of the Left's political values in Bangladesh. Thus, his quest for social justice shaped the emergence of Bangladesh.
---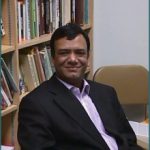 Subho Basu is Associate Professor in History and Classical Studies at McGill University, Canada. His research and teaching interests are South Asian History, History of Bangladesh and Pakistan, Subaltern and Decolonial Studies, International Development Studies, and Democracy and Society in India. He is the author of Does Class Matter: Colonial Capital and Workers' Resistance in Bengal, 1890-1937 (2004). He has co-authored, with Ali Riaz, Paradise Lost? : State Failure in Nepal (2007) and co-edited, with Crispin Bates, Rethinking Indian Political Institutions (2005).
Sharika Thiranagama (Stanford University)
To Love the Leader? Sri Lankan Tamils and "Military Sublimes"
A plethora of political anthropology, sociology, and historical scholarship on South Asia seeks to examine what is seen simultaneously seen as a "new" and "topical" and "old" and cultural phenomenon: the love of authoritarian male leaders. This talk approaches the love of authoritarian leaders through the Sri Lankan Tamil worlds of the leader of the Liberation Tigers of Tamil Eelam, the now deceased, though now ever-present as image and reference, Velupillai Prabhakaran. I will discuss the centrality of death in the ideological economy of the LTTE, with the leader Prabhakaran as the love object who consecrated and directed such death. In keeping with the theme of structure and spontaneity, versions of which have dominated explanations of leadership in South Asia,  I suggest moving away from dominant models and explanations of kingship and charisma towards a more dynamic assessment of the novel economies of love between leaders and followers across South Asia.
---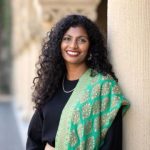 Sharika Thiranagama's research has focused on various aspects of the Sri Lankan civil war. Primarily, she has conducted research with two different ethnic groups, Sri Lankan Tamils and Sri Lankan Muslims. Her research explores changing forms of ethnicisation, the effects of protracted civil war on ideas of home in the midst of profound displacement and the transformations in and relationships between the political and the familial in the midst of political repression and militarization. She has also conducted other research on the history of railways in Sri Lanka, on the political culture of treason amongst Sri Lankan Tamils, the BBC World service in South Asia etc. She is currently undertaking new research in Sri Lanka on post war life in the Jaffna Peninsula mapping new post war social configurations. The second fieldwork project that she is conducting fieldwork on currently is entitled " The Local Level Social Life of Global Ideologies" and will be based in Kerala, South India. It is based in the Palakkad district of Kerala and will examine three generations of transformation among agricultural workers and the rural library movement."